Ready for fall? These Vegan Apple Recipes will put you in the fall spirit whether it's a breakfast, snack, drink, or dessert!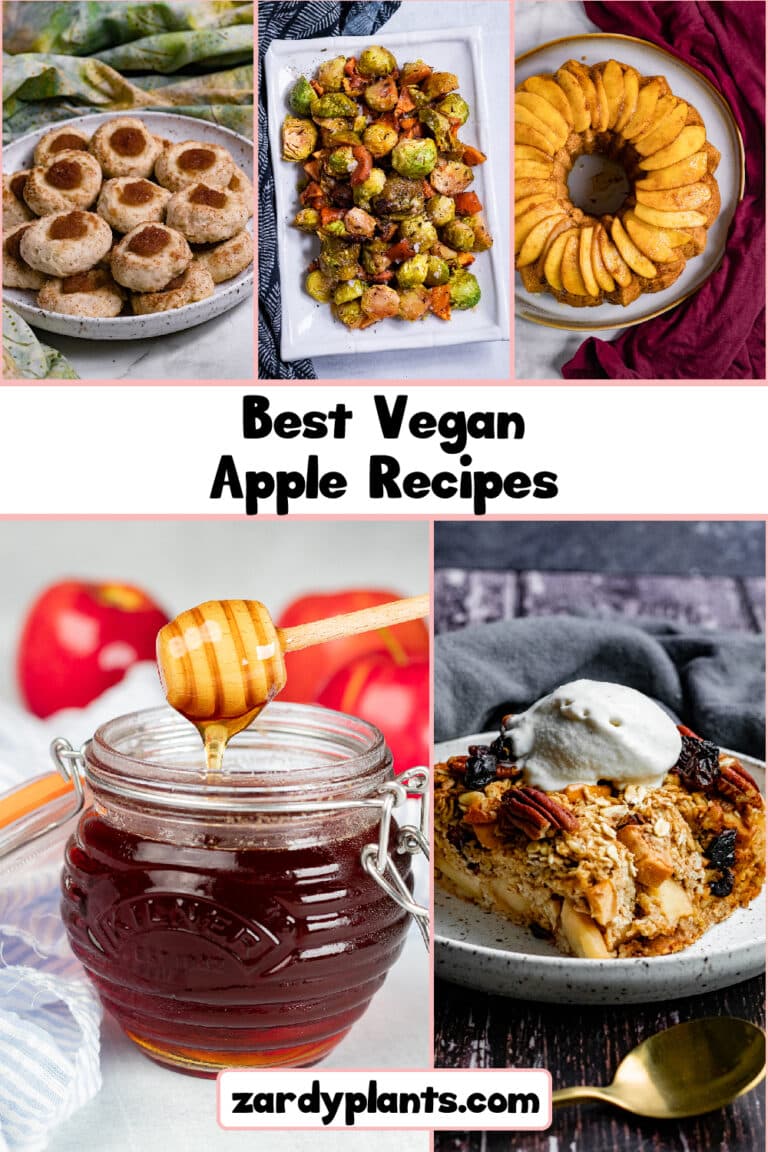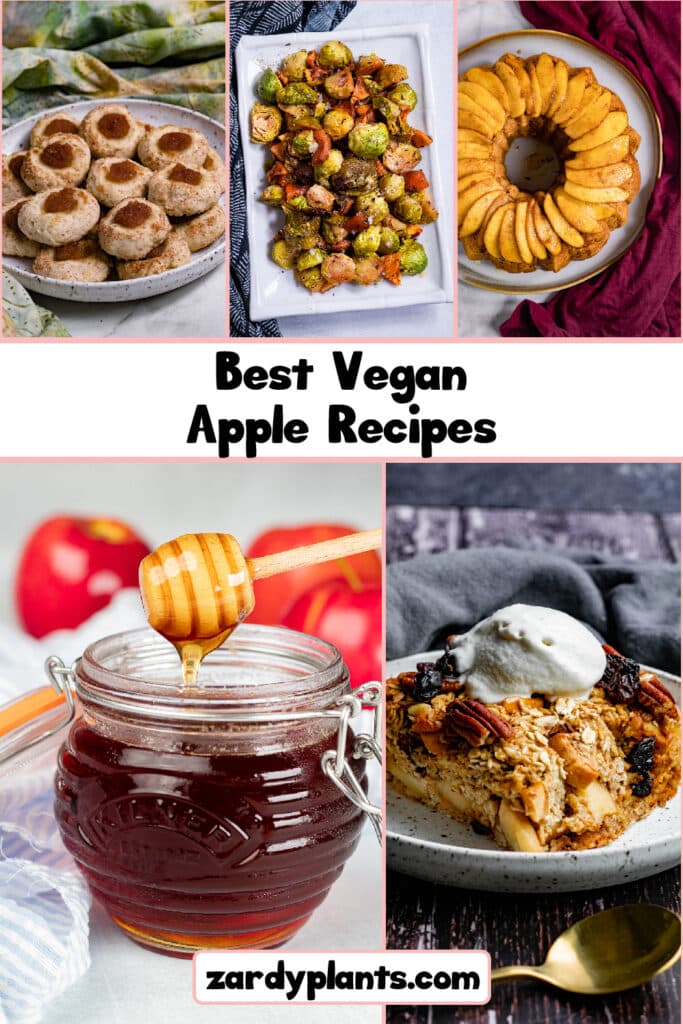 Hey Internet, it's finally September, so I can go crazy on apple recipes, right?
I mean, this might disturb some of you to learn about me: I prefer apple over pumpkin.
Sorry for the harsh statement, but it's true. Don't get me wrong, I LOVE pumpkin--I've made vegan pumpkin pie, pumpkin pie vegan custard, pumpkin risotto, and pumpkin curry.
But there's just something about apples.
Sweet, sour, I don't care. Just give me a crisp apple and I'm a happy girl.
Especially with some peanut butter, vegan caramel sauce, or vegan honey.
So if you're asking, what can I do with lots of apples or what do you do with apples before they go bad, I've got your back. (Hint, if your apples are no longer crispy, check out my apple butter (internal link) or maybe make applesauce).
Below, I've separated the list of recipes into sections. We've got ways for you to eat apples for breakfast, snacks, lunch or dinner, dessert, and even a way to incorporate apples into your drinks beyond apple juice or hard cider.
Alright, let's get into it, because we've got a big list of vegan apple recipes to get you started.
Vegan Apple Recipes
Are you ready for fall? Or do you just really love apples? I mean, it can be both. For me, it's both. But regardless, here's a ton of delicious vegan apple recipes. From breakfast to snacks to desserts or even drinks, let's celebrate the coming season with delicious apple dishes.