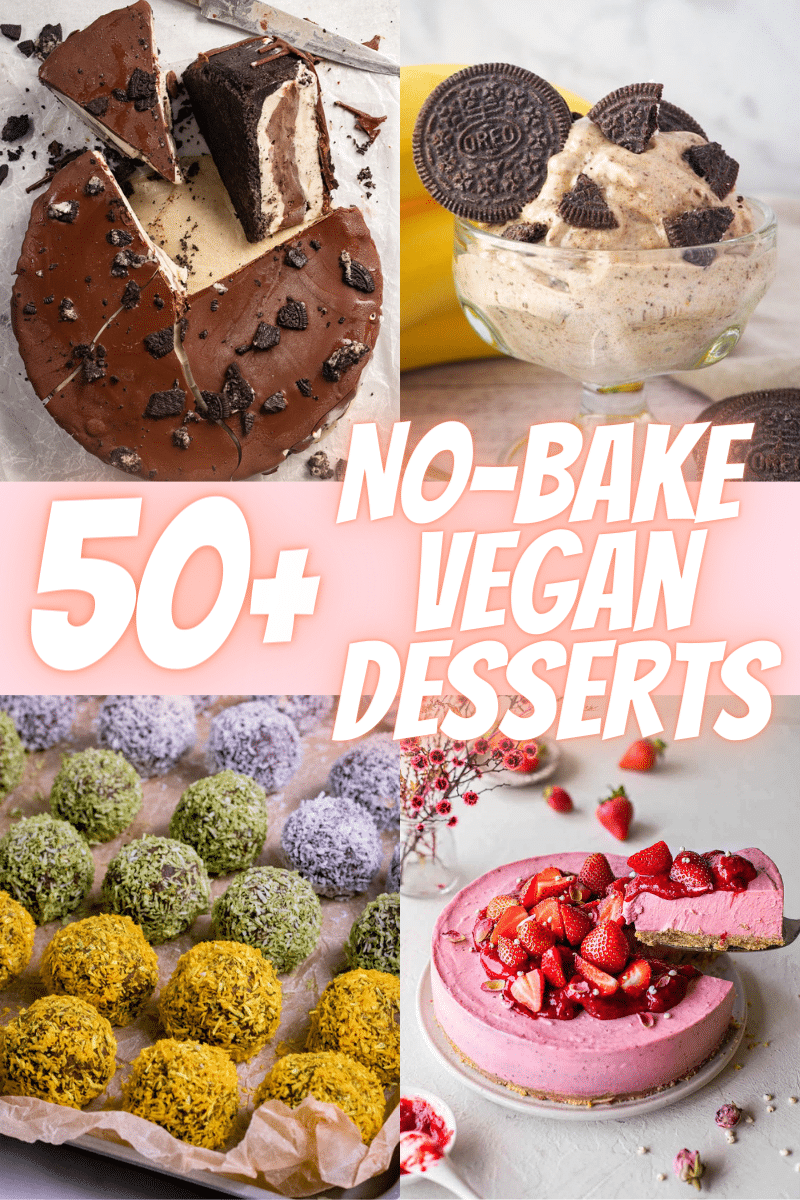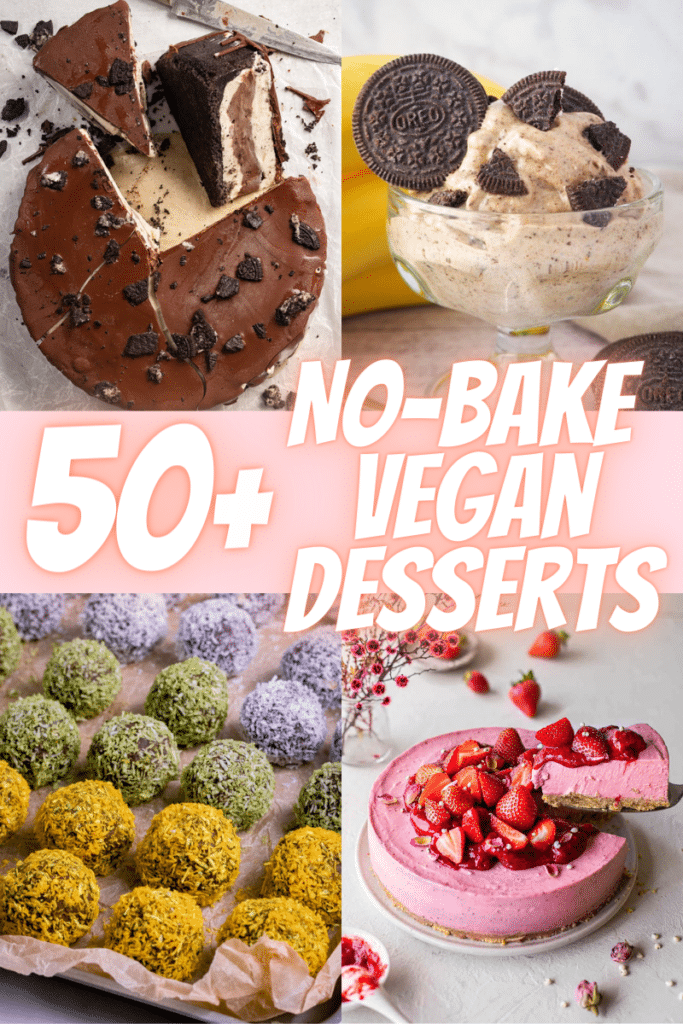 No-Bake Vegan Desserts are some of the easiest desserts to make out there. Whether you're a novice in the kitchen, want a project your kids can help with, or just want some fun desserts, this list is for you.
Hey Internet, I've loved no-bake desserts for a long time. Even before I started getting more interested in baking, I enjoyed being able to make a low-stress easy dessert without ever turning on the oven.
Baking can be intimidating, especially as a vegan. You have to find the right binder, measure correctly, and things still might not turn out the way you hope. I speak from experience here.
No bake vegan desserts are great especially in the summer. While I love a dessert fresh from the oven as much as anyone else, I certainly do not want to heat up my whole house.
I might even want a cold dessert, like vegan ice cream cake (internal link).
Or maybe I want a warm dessert that is made without the microwave, such as this vegan mug brownie. This is kind of actually baking so it doesn't really count on this list.
However, if you are scared to bake or are brand new to baking, vegan mug desserts are a great idea. I also have a vegan vanilla mug cake, vegan matcha mug cake, vegan mug cookie, and vegan protein mug cake if any of those seems like something you might be interested in.
No-bake desserts are also fun to make with your kids, your friends, or even your spouse. My husband and I had a blast making our vegan chocolate covered pretzels, and an equally fun time eating them!
I think you'll find tons of great recipes in the list below.
No matter why you're looking for vegan no-bake desserts, this post has you covered. Read on for more ideas!
Never miss a recipe! Join my mailing list to receive a free copy of my e-book on my go-to plant based recipes as well as vegan tips, NEW recipes straight to your inbox. I promise to NEVER spam you or sell your information.
50+ No-Bake Vegan Desserts
These easy peasy vegan no-bake desserts are great for when it's too hot to turn on your oven, or you'd prefer to just make a lower-stakes treat! Make these with your kids, friends, or partner for extra fun you can eat afterward.