Need Vegan Valentine's Day Recipes or ideas? Whether you're cooking a meal for your significant other or just want to make something special for a night with friends, we've got you covered.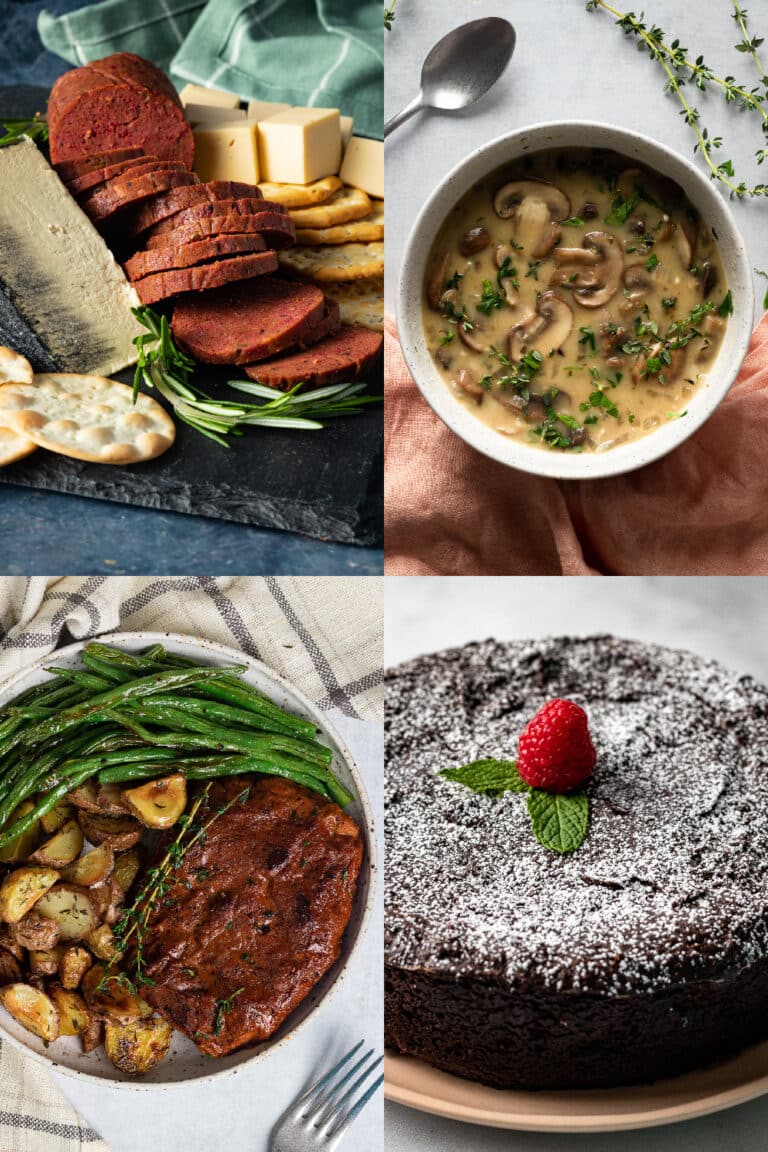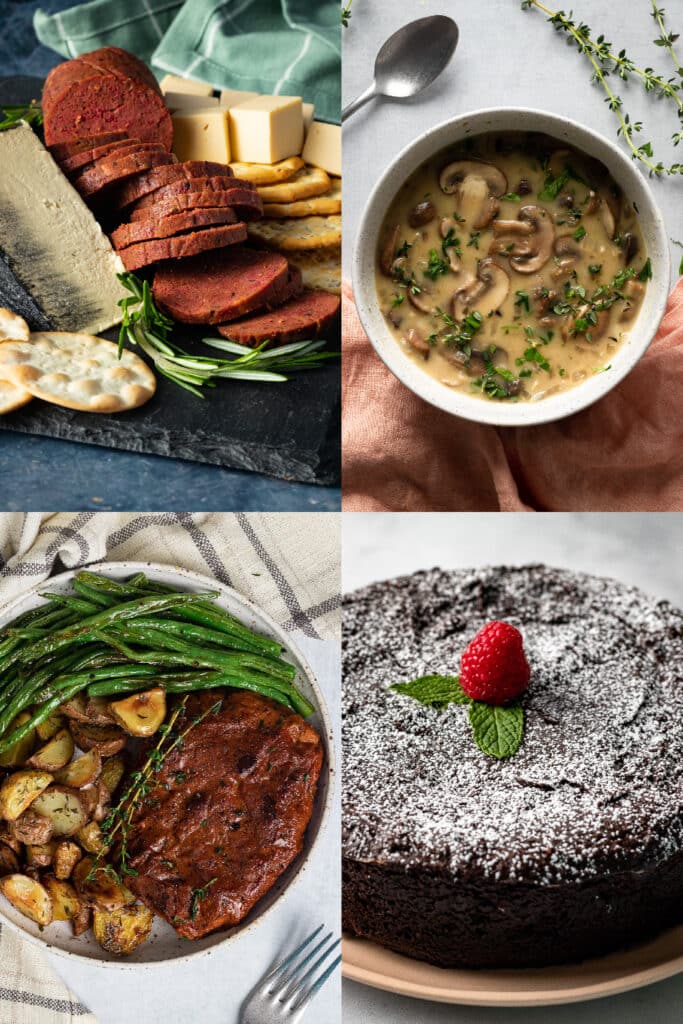 Hey Internet, it's time to do another recipe compilation--I get great feedback on these--and they're perfect to pin, bookmark, or share with a friend--just use the share buttons above!
I actually HATE going out on Valentine's Day. It's crowded, I'm usually working that day (and I always have too much to do on the weekends)... there's too much pressure… etc. so I'd rather stay in and cook something delicious for my sweetie.
So, I want to write this post to be as inclusive as possible. Not everyone is in a relationship--and some may be celebrating Galentine's Day or Anti-Valentine's Day, or whathaveyou.
Hey, when I was a kid my mom got stuff for all of us for Valentine's Day. I think it's kind of sweet to show someone special (not just a romantic someone, but anyone who's special to you) that you care by cooking something really delicious for them.
That being said, this is a round up of recipes I feel are special for Valentine's Day.
I separated it into three categories: starters, mains, and desserts. There's also a bonus section at the end with a few drinks.
This vegan Valentine's Day recipes roundup contains some of my recipes and the recipes of some of my favorite bloggers, with their permission of course.
Simply click the "Continue Reading" button on any recipe you're interested in and you'll be taken to that recipe.
Hopefully you enjoy this compilation of vegan recipes for Valentine's Day and get a lot out of it!
And hey, these recipes are great for Valentine's Day, but they're also great for a romantic dinner--or even just a nice dinner--any time of the year!
Vegan Valentine's Day Recipes
These vegan Valentine's Day recipes are perfect for a romantic -- or just a special -- dinner any night of the year, but especially on February 14th, if you're into that kind of thing. Make something delicious for that special someone in your life.