Luscious, creamy, protein-packed Vegan Cream Cheese Frosting with no refined sugar! This healthy frosting takes only 5 minutes to make, and requires less than 10 ingredients.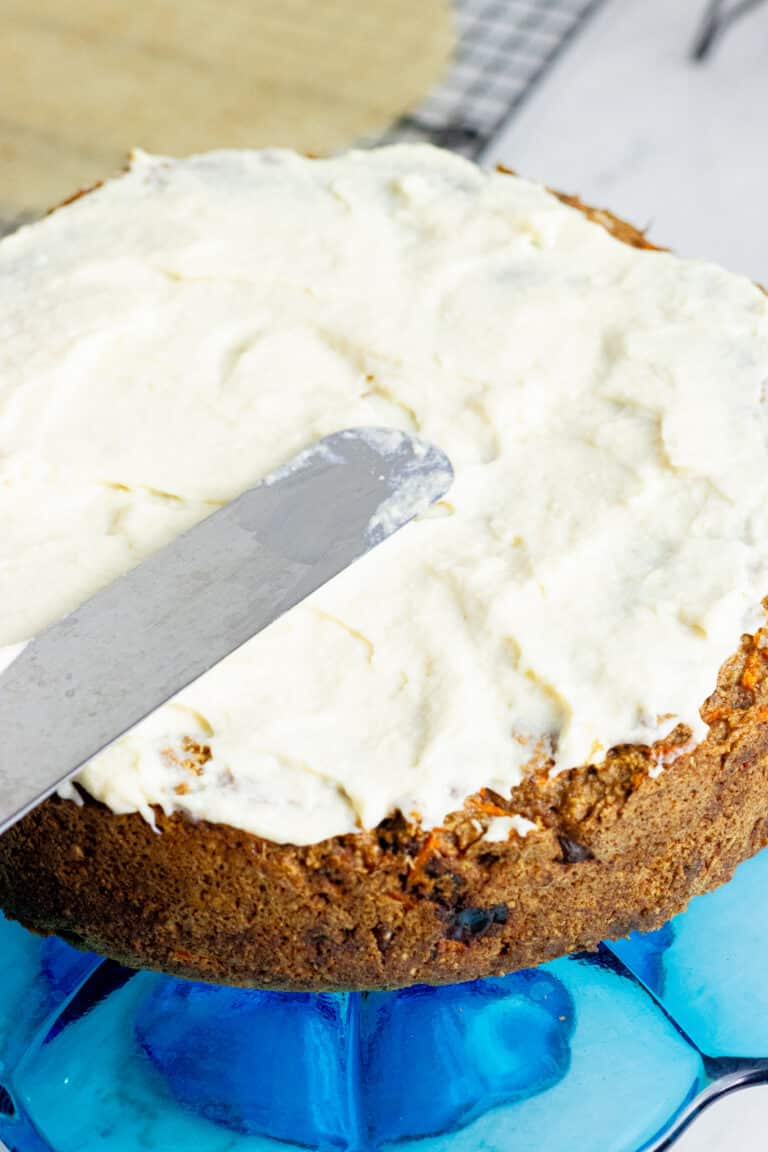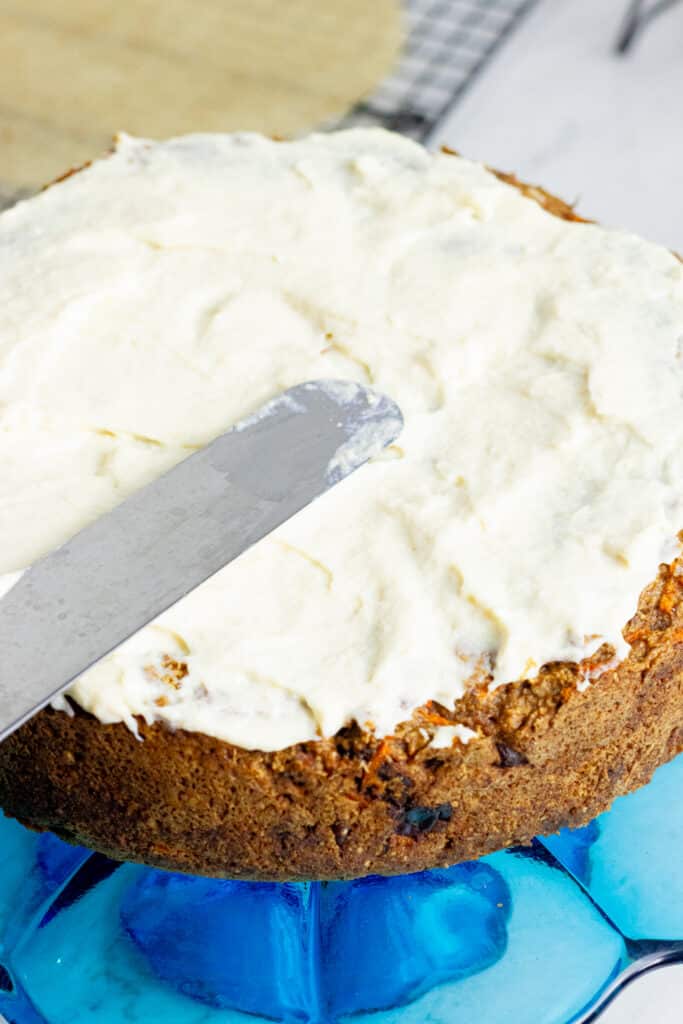 This post may contain affiliate links. See our disclosure policy for details.
Hey Internet,
I seem to have a penchant for making things out of tofu (mostly cheese), but this time I decided to make frosting out of it!
While making a carrot cake and was trying to figure out how I could make a yummy vegan cream cheese frosting. I didn't have any cashews (I almost never do; they're kind of expensive) but I did have a fridge full of tofu (I always do).
After a little experimentation, I have perfected this delicious frosting.
This vegan cream cheese frosting is
Sweet
Tangy
Thick
Creamy
Light
… and perfect for spring!
What's Vegan Cream Cheese Frosting Made Of?
While many are made from cashews, mine is nut-free. It's made from tofu!
I included TWO sources of acid to get that bright, tangy cream cheese flavor. Apple cider vinegar has that subtle sweetness and bite while lemon juice has that bright citrus flavor.
I've tried this frosting with just apple cider vinegar and with just lemon juice. They were both good, but not as great as this version with both. So both is recommended but not required.
Even though this is a sweet application (savory vegan cream cheese coming soon!), I included a little salt because cheese is salty. Even if it's sweet.
Speaking of sweet, to stay away from refined sugar I used a few tablespoons of maple syrup in this!
It doesn't make it taste maple-y, if you're concerned about that (just use pure maple syrup, not the fake stuff). It's also not OVERLY sweet.
I have hated frosting for basically my entire life. It's too sweet. I don't love things that are super sweet (except my husband ;) ).
But this frosting is only somewhat sweet and nice and tangy. IF you want it sweeter, just add more maple syrup.
See the substitutions section of this post for any ingredients you might need to change.
Finally, to get it all to blend, I used a little nondairy milk. Any will work and you won't need much.
I did not add vanilla extract to this recipe because I felt my cake had enough of it in this instance, but feel free to add some to this recipe (I would start with ¼ - ½ teaspoon, then blend and taste).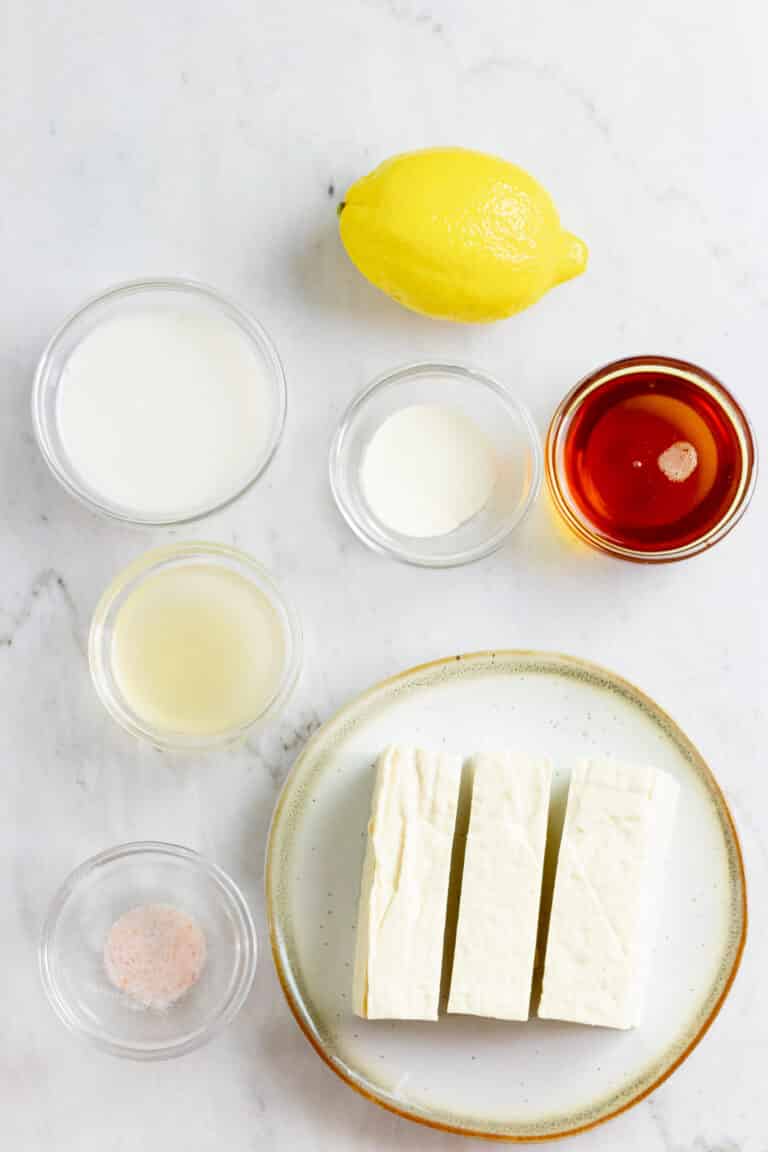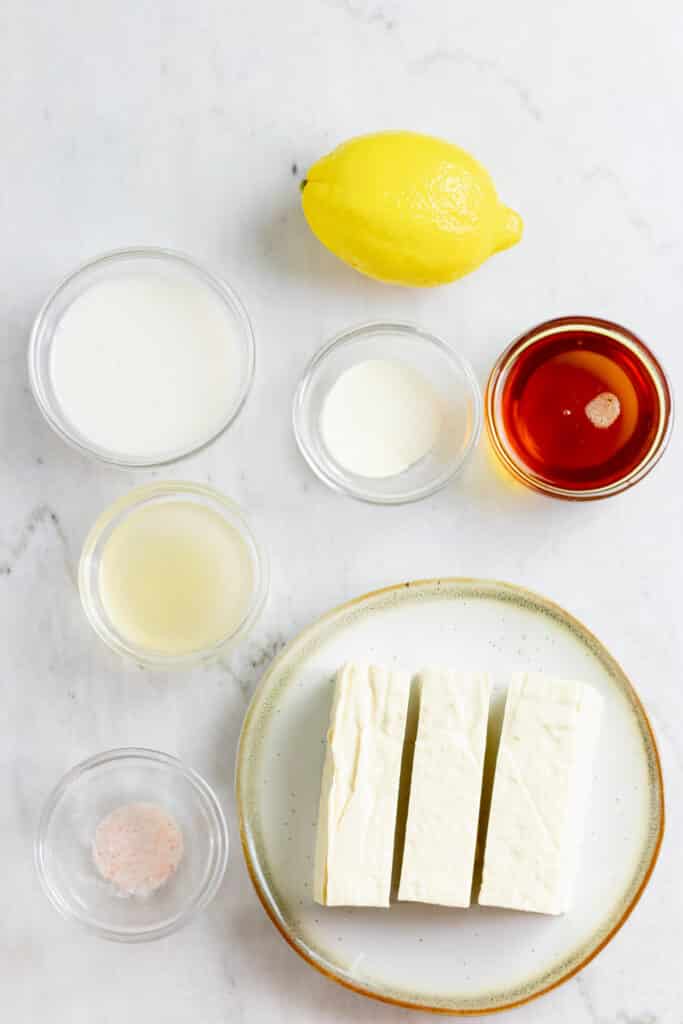 How do you make Vegan Cream Cheese Frosting from scratch?
Well, first you need a base. Since we're not using store-bought vegan cream cheese (I don't care for most of them, and they have oil which I avoid), we need a somewhat firm base.
You CAN use soaked cashews if you like, but I used firm tofu instead. See the substitutions section below about using other types of tofu.
So I basically dumped all the ingredients in the blender.
What makes the frosting thick is the combination of a firmer tofu but mostly the xanthan gum. Again, check below for substitutions.
After blending everything together it's ready to spread or pipe!
What can I do with leftover cream cheese filling?
I designed this recipe so that it would likely all be used with a regular cake or batch of cupcakes, but if you have leftovers you could use it in a few ways:
As a sweet spread on bagels, muffins, or toast for breakfast
To top a sweet potato for dessert
Blend it up with fruit for a smoothie
Make a parfait with granola and berries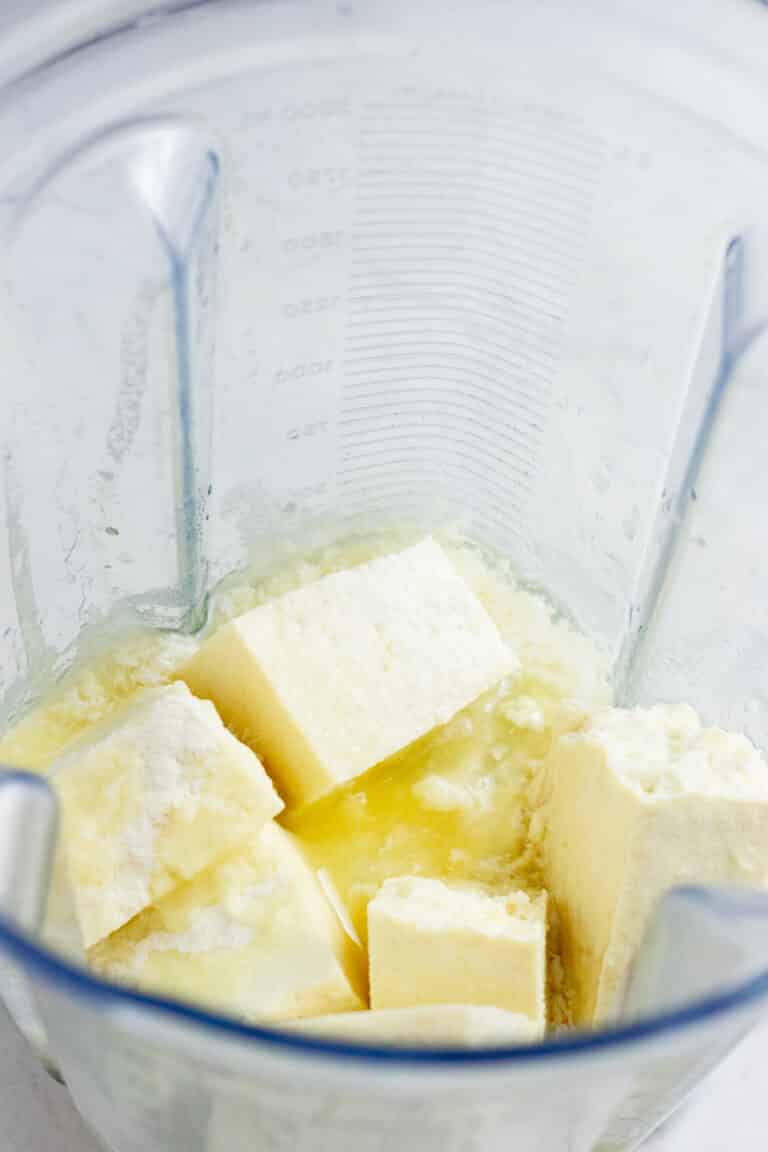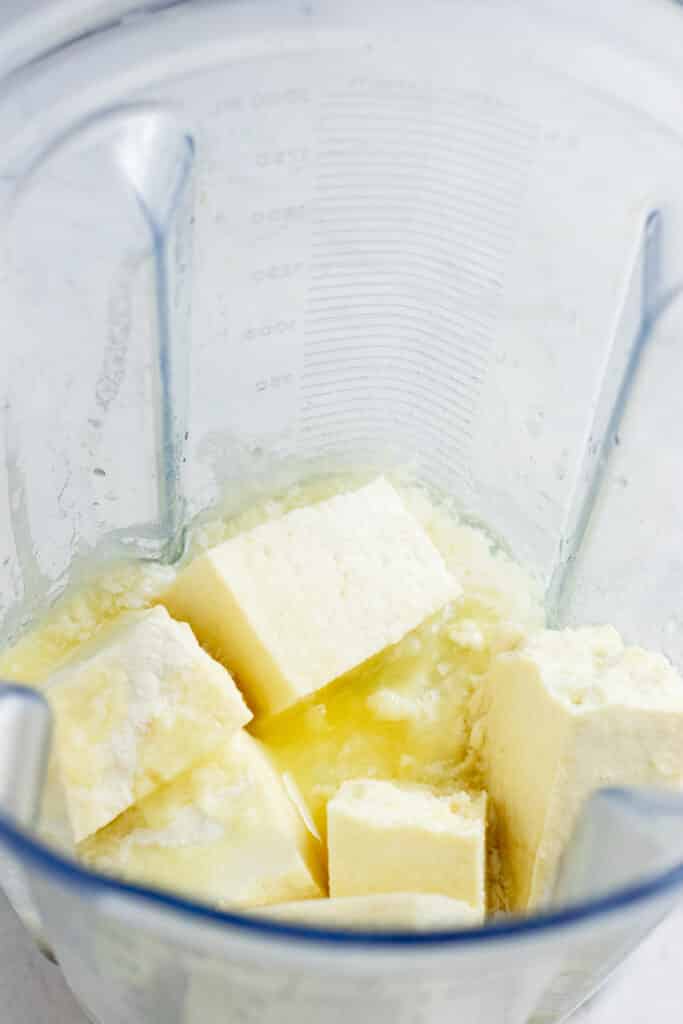 What Substitutions Can I Make?
So first, for the tofu, you can certainly used soaked cashews if you want to. It's the same method after that.
If you're still wanting to use tofu, I've only tested this recipe with firm and medium tofu. With medium, increase the xanthan gum by a half teaspoon.
It follows that if you want to use a softer tofu like soft or silken, you may need to add more xanthan gum. And if you are using one of these, I would be careful with the amount of nondairy milk you add and just add it a tablespoon at a time as needed to blend.
I wouldn't recommend substituting the nondairy milk with water, but you can use any nondairy milk you like: soy, almond, hemp, rice, etc. Oat milk might have too much a flavor for this, but I can't say for sure because I don't normally use it in baking.
Instead of maple syrup, you can absolutely just use powdered sugar. I would leave out the xanthan gum in this case, since the powdered sugar will thicken the icing itself.
Xanthan gum CAN be challenging to find, although I see it more and more in local and regional chains, and you can always purchase it online.
Instead of xanthan gum you can use other thickeners like agar powder, corn starch, etc. but these thickeners need to be heated. So in this case I'd probably blend everything up, stick it on the stove, and heat it up until it thickens, stirring frequently.
As mentioned before, you could just thicken your frosting with powdered sugar instead.
Finally, I mentioned you don't have to use both apple cider vinegar AND lemon juice but the combination is fantastic.
That said, you can also play around with other neutral or sweet vinegar (though I don't think balsamic would taste good in this…) like white wine vinegar or rice vinegar if that's what you have.
It might be interesting to play around with other citrus. An orange flavored cream cheese frosting sounds kinda good…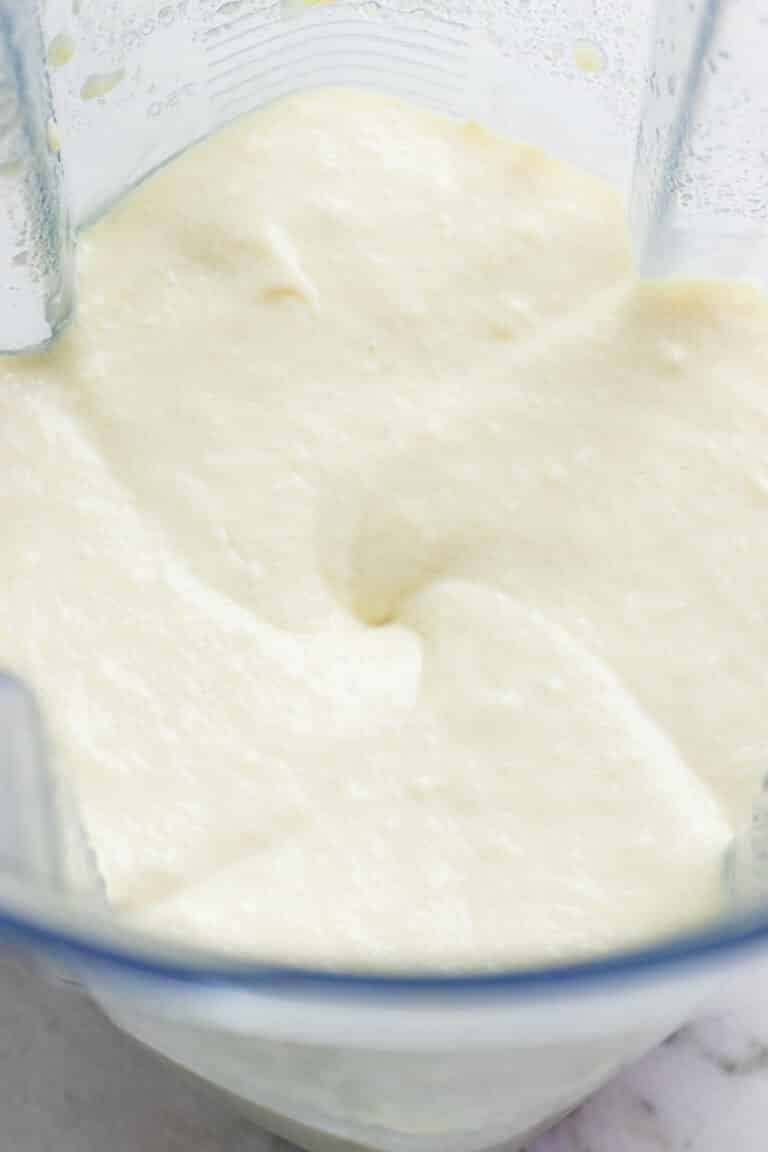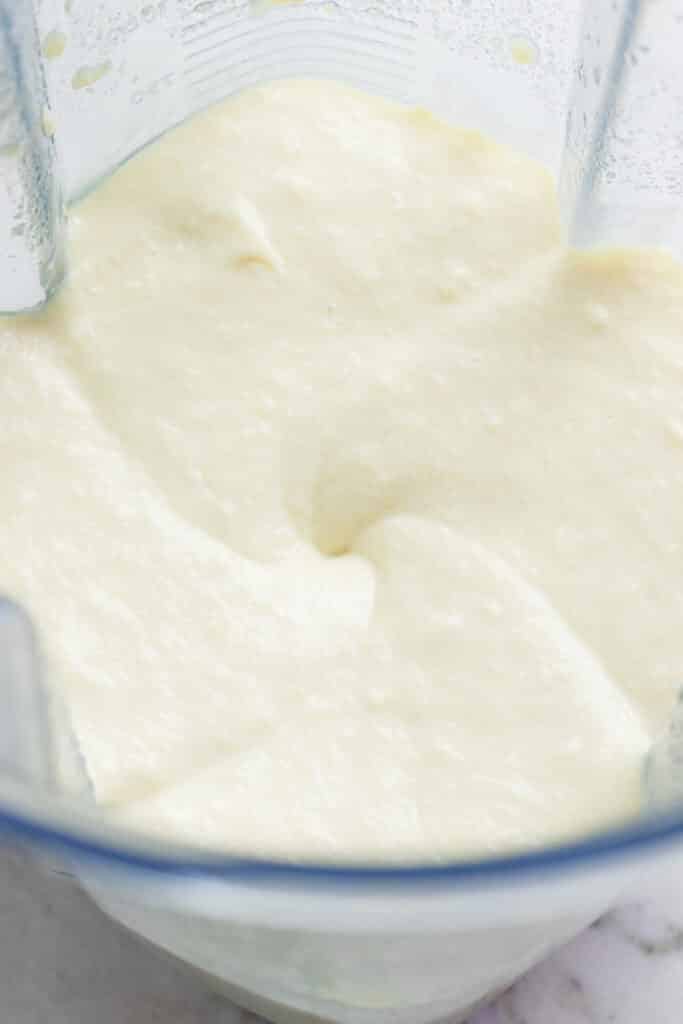 Anything Else?
As always, I hope you love this recipe!
Let me know in the comments below if you make it, tag me @Zardyplants on Instagram so I can see your beautiful recreations! If you tag me on IG, I will share your post in my stories :)
Also, one quick request: if you love how this recipe looks or tastes, please leave me a 5-star rating and a nice comment–ratings help more people find my recipes which helps me keep providing them! Thank you!
And if you're looking for more tofu dishes, check out this post I made with all my best tofu recipes.
<3
Liz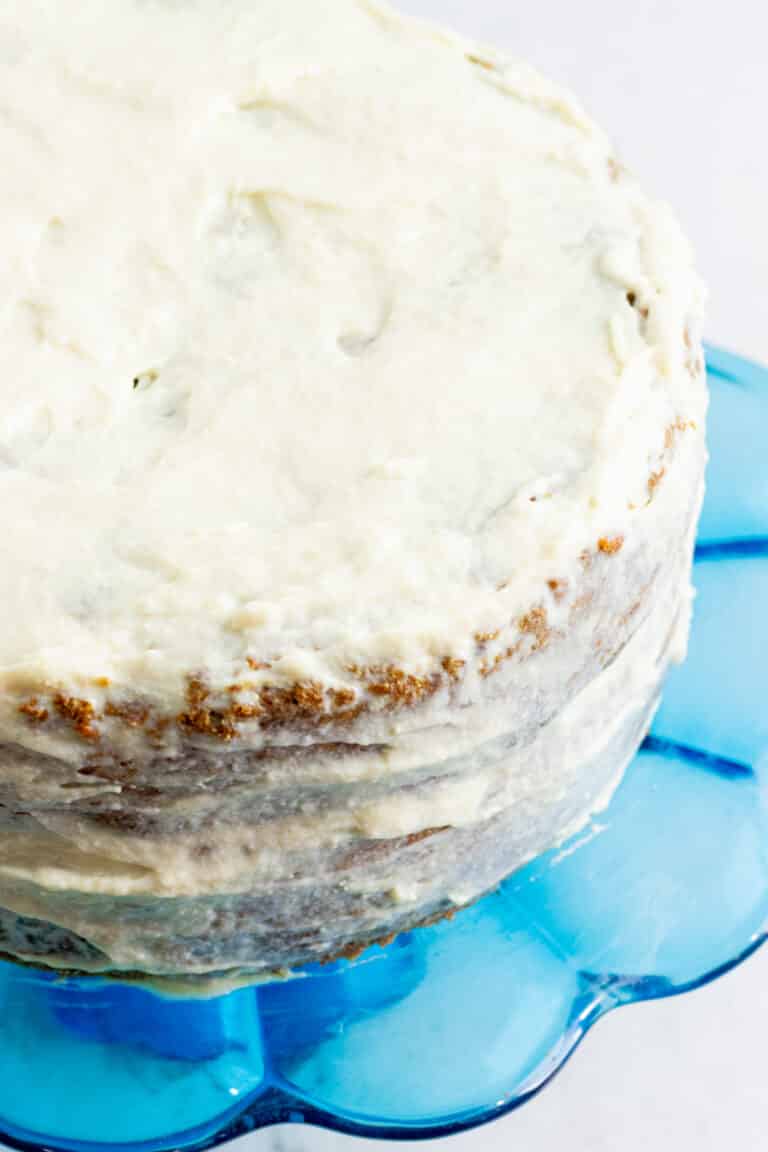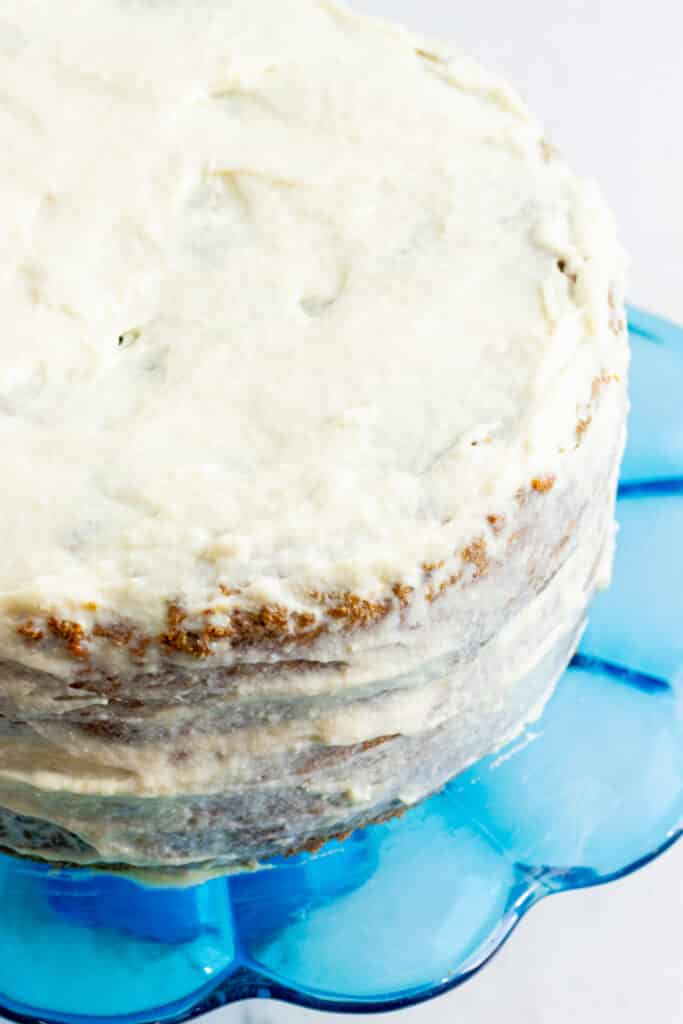 Follow me on Social Media!
Print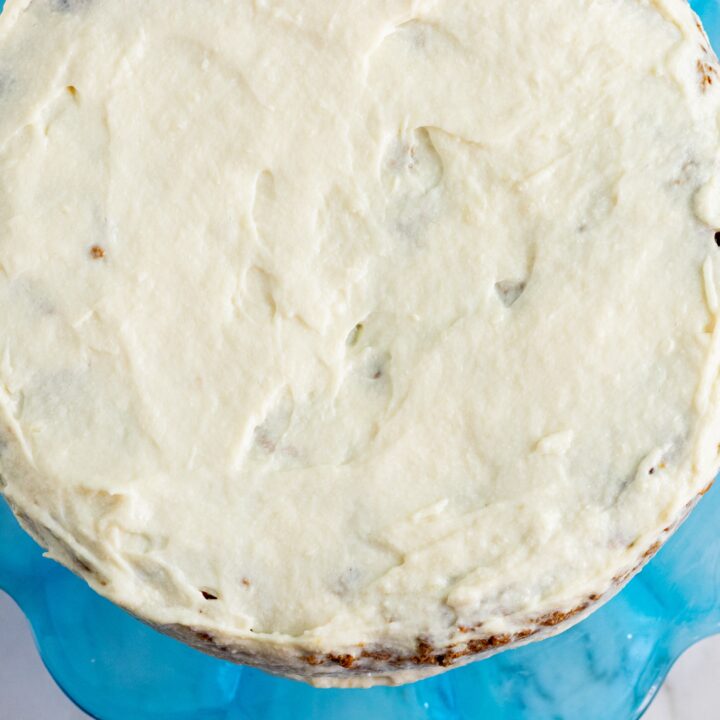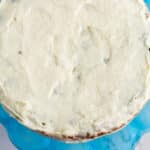 Vegan Cream Cheese Frosting - No Refined Sugar
---
Author:

Liz Madsen

Total Time:

5 minutes

Yield:

1.5 cups

1

x

Diet:

Vegan
Description
Luscious, creamy, protein-packed Vegan Cream Cheese Frosting with no refined sugar! This healthy frosting only 5 minutes to make, and requires less than 10 ingredients.
Vegan, Oil-free, Gluten-free, Nut-free, Refined Sugar-free
---
¾

of a 16 oz (

396 g

) block of firm tofu (see above for substitutions)

¼ cup

unsweetened nondairy milk (any will work)

3 tbsp

pure maple syrup

2 tbsp

apple cider vinegar
Juice of

1

lemon

½ tsp

sea salt

1.5 tsp

xanthan gum
---
Instructions
Add all ingredients to the blender and blend until smooth.
Spread or pipe onto baked good. Enjoy!
Please cover and refrigerate any baked good you apply this to. May remove from fridge 30 minutes before serving to serve at room temperature.
Refrigerate leftover frosting in an airtight container for up 5 days.
Prep Time:

5 minutes

Category:

Ingredient

Method:

Blender

Cuisine:

American, Jewish
Keywords: Vegan, Oil-free, Gluten-free, Nut-free, Refined Sugar-free
---
---