Need vegan game day recipes? Look no further, we've got a ton of them here for you to peruse. Pick your favorites and spoil your guests or yourself.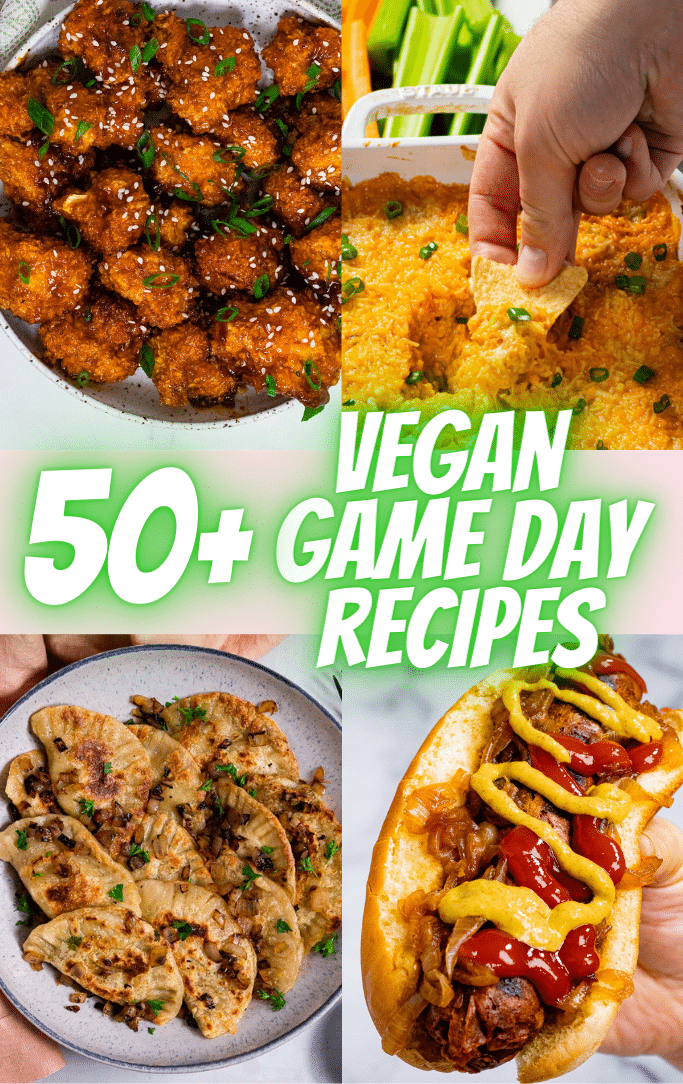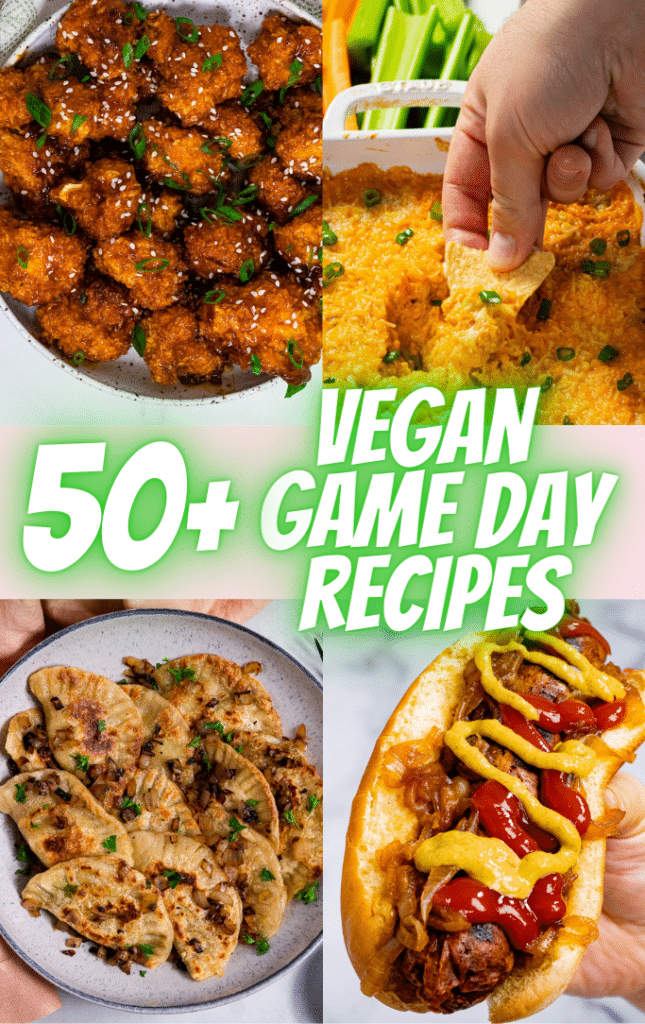 Hey Internet, I've been amassing quite a few useful roundups! I figure the next one is food for the big game.
Now, this could be for the ultimate game, or just any time you're watching something (even a movie or a binge watch session) and need some good snacks.
For me… it's always about the snacks.
We've got dips, finger foods, and heartier options here, so there's something for everyone. I've also got vegan meats (seitan or gluten-free options), vegan cheese (nut-free as always), and more.
If you're just here for the cheese, I recommend you check out my big list of nut-free vegan cheese recipes (internal link to round up).
This roundup contains some of my most popular recipes, which is no surprise! Vegan game day recipes are often foods that are fun to eat, so it makes sense that it would be some fan favorites.
Is your MVP snack lurking in this list? Let's find out. (That was too dorky, even for me.)
Vegan Game Day Recipes
Here's our huge list of vegan game day recipes perfect for your next at home sporting event, movie night, or bingewatch sesh. No matter who you're rooting for, we know you'll find your MVP recipe in this list.